With more than 30 years of experience, A-Z Barbecue is the specialist in the field of barbecuing.
Enjoying good food with your family and friends is one of the best things in life, but you don't want to spend too much time preparing: grocery shopping, marinating the meat, setting up the barbecue and not to name the dreadful amount of dishes afterwards. Fortunately this will not be necessary anymore because A-Z makes barbecuing easy.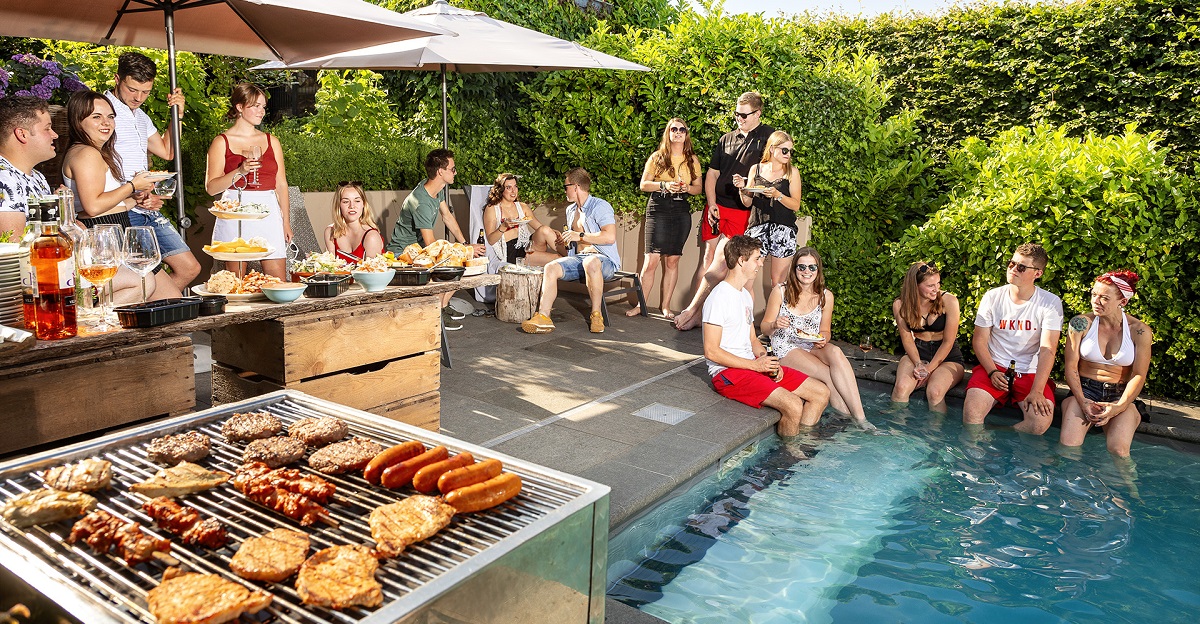 A-Z Barbecue & Gourmet Party Service delivers complete barbecue and table-grill (grilling with small pieces of meat) menus to individuals, business customers, and (government)institutions. We deliver in the Netherlands (excluding the Waddeneilanden), Belgium, and the borderlands of Germany. We even are the leading barbecue food supplier in the Netherlands and Belgium. Delivery can take place wherever you want and is free of charge no matter how large the group of people is.
Organising a barbecue has never been easier. In our selection you will find everything you need for a lovely barbecue for every occasion. Whether it is a sweet summer night with some friends or during the school holidays at the camp site. We will deliver everything you need to have a lovely barbecue. You pick your favourite out of a selection of delicious menus, and all the required goods, including materials, will be delivered to your home or, if desired, to another location. The following day all materials will be picked up and the washing up and cleaning will be done and paid for by A-Z. The price is per person with no regard to the location.
The carefully selected menus are based on customer satisfaction measurements and our many years' experience.
Contact information:
A-Z Barbecue and Gourmet Party Service B.V.
Kronenbergweg 11
5976 NV Sevenum
Phone: 031(0)774677200
Email: verkoop@a-z.nl
Ordering online:
To order online go to our order pages:
Barbecue: www.barbecue.nl
Gourmet: www.gourmetten.nl
Ordering by phone:
From April until September we are available from Monday until Saturday from 9.00 until 18.00 o'clock.
From October until March we are available from Monday until Friday from 12.00 until 17.00 o'clock.
Having problems? Call: 0774677200
Outside of office hours: follow the instructions on the answering machine.
Questions:
If you have any questions please contact us by e-mailing or calling. We will get back at you as soon as possible.